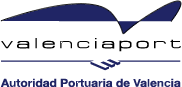 05/06/2020 New electric power station fitted with two 30 MW transformers shows Valencia Port Authority (APV) determination to decarbonize the Port.
President of APV Aurelio Martínez ensured at World Environmental Day celebration that carbon neutrality for Valencia Port will be advanced to 2030.
Aurelio Marínez announced that solar power plant will be built in the Port of Sagunto, this Port being managed by APV too.
More detailed info available here in Spanish by courtesy of CLUSTER MARÍTIMO.