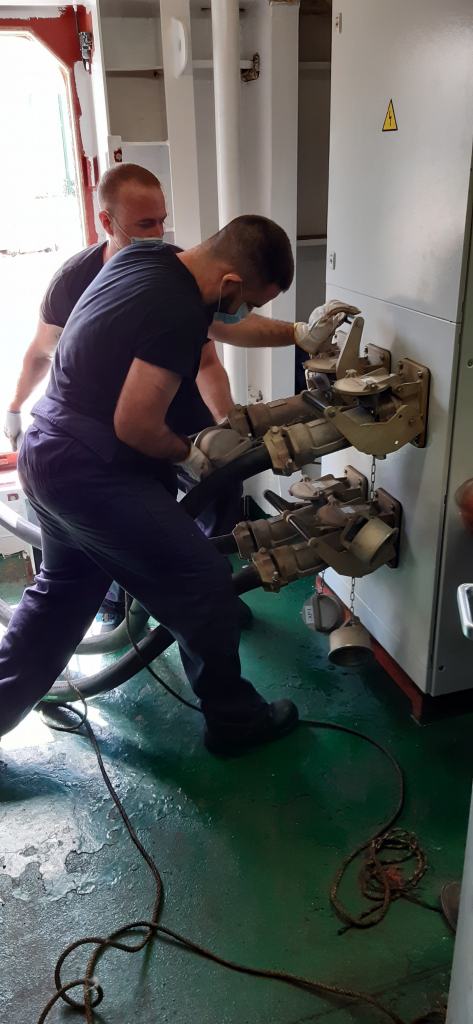 Ministry for the Ecological Transition and the Demographic Challenge takes another step towards adoption of new planning for electricity transport network for 2021-26.
For the first time, at the occasion of planning the most relevant part of the electric grid -the transport network- new demand being port electrification has been identified under chapter 'Population, human health and mobility'.
The draft planning document assumes maritime ports electrification together with transition to electric vehicles, rail infrastructure electrification, and high-speed electrification are 'key for decarbonization of transport of passengers and cargo'.
Planning of the network for 2021-26 will allow,
Extensive incorporation of new generation of renewables at a pace required and set by PNIEC in the medium and long term
Maintain level, and improve security of supply by Spanish electrical system as set by applicable regulations
Satisfy new demand needs including those associated with the electrical connection of transport infrastructure such as rail or maritime ports
Overcome grid technical constraints affecting programming of power generation
Satisfy technical needs associated with international and isolated territories connections to the grid in the Peninsula
As electrification of maritime ports and onshore power supply to ships at berth are covered by proposed grid planning, coordination with ports development is guaranteed and more flexibility is added to meet future needs on time.
Deadline to send comments and provide with opinions on this draft planning is set on the 21st of April 2021. Planificación de la red de transporte 2021-2026. Estudio Ambiental Estratégico. Anexos More info here.