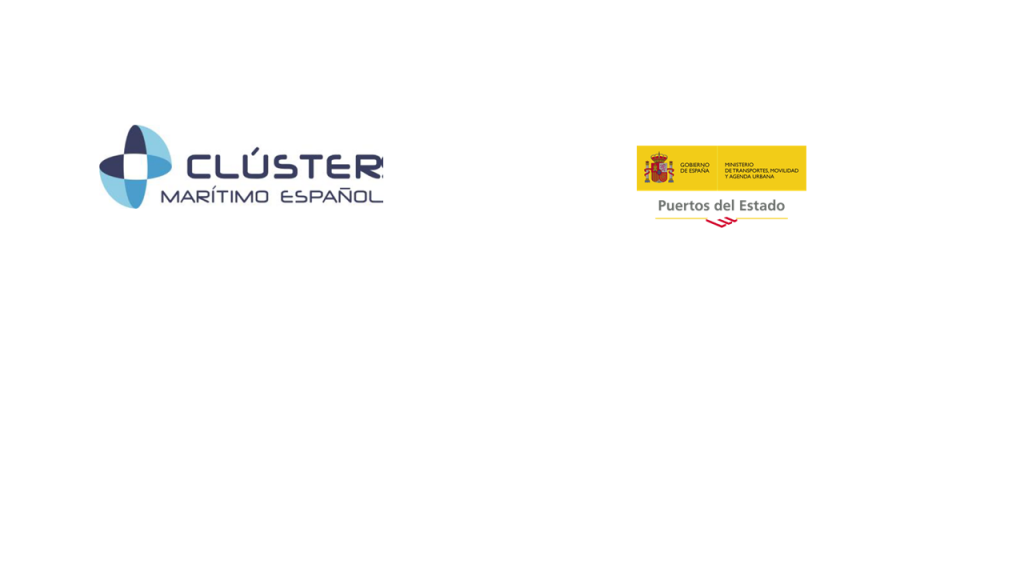 29/04/2021 Almost a hundred participants attended the call organized by Spanish Maritime Cluster together with National Ports Agency PUERTOS DEL ESTADO, and where Guillermo Aman – Grupo VELATIA Holding, chairing WG COLDI on OPS also moderate the discussions during the meeting.
Panelists,
María Luz Pelaez, SDG Políticas Sectoriales Industriales. MINCOTUR
Rafael Aranda, SDG Energía Eléctria. MINETUR.
Pascual Villate, SDG Planificación de Infraestructuras y Transporte.MITMA
Julio de la Cueva, Líder Prooyecto OPS MASTERPLAN for Spanish Ports-OPPE
During the meeting María Luz Peláez framed OPS among other initiatives to promote the use of alternative fuels and ofered information on necessary infrastructure at: https://industria.gob.es/es-ES/Servicios/Documents/aplicacion-marco-energias-alternativas.pdf
Rafael Aranda refered to the possibility to run electric facilities under special regime 'autoconsume' to allow solar and wind energy resources in favour of OPS; Rafael Aranda also mentioned two relevant challenges being, how to allocate responsibility to provide proper electricity quality to the vessels, and to decide of the optimal model for the provisión of OPS.
Pascual Villate had the opportunity to informe the audience about the positive reaction to the call for manifest of interest for projects to build infrastructure for the supply of alternative fuels in ports and aeroports, and for electric propulsion on board. For 460 M€ available for finance, 389 proyects amounting 11.542 M€ were received. Plans are made to launch formal call for projects, to select projects for funding, and to sign-off contracts od grant agreements so that advanced payments be delived by end of this year 2021.
Julio de la Cueva commented pilots, identified barriers and measures adopted to facilitate OPS roll-out y notice with satisfaction that a list of projects can be drawn with proper funding from Recovery Funds to complete de MASTERPLAN Project. Also he provided his vision of UE 'pakage 55' with refers to a bunch of revision of legislation to meet 55 % reduction of CO2 emissions in 2030 objective. This includes the revision of Regulation MRV 2015/757 and Directive 94/2014 which normally include the obligation of docked fossil-fuel ships to use shore-side electricity, and the laying down of binding targets for Member States to ensure that there is an adequate supply of shore-side electricity in maritime and inland ports. Pakage 55 includes the maritime transport in the ETS and the Carbon Border Adjuntment Mecanism which will not only represent a new financial UE resource but improve the price of electricity versus the price of fosil fuels.
When answered on how can both, granting of subsidies for OPS proyects and authorising on-shore supply service providers be coordinate, Julio de la Cueva recalled that all requirements shall be respected including competitive selection of proposals to receive funding, competition of proposals while granting exclusive access to the provision of OPS as port service, and basic principles ruling the electric sector including generation, distribution, and marketing electricity supply.